Introduced in May 2006 Netaphor SiteAudit has won a variety of industry awards. These includes twice winning the Buyers Lab Outstanding Fleet Management Solution. Also SiteAudit has been certified for MPS best practice approach from the CompTIA organization.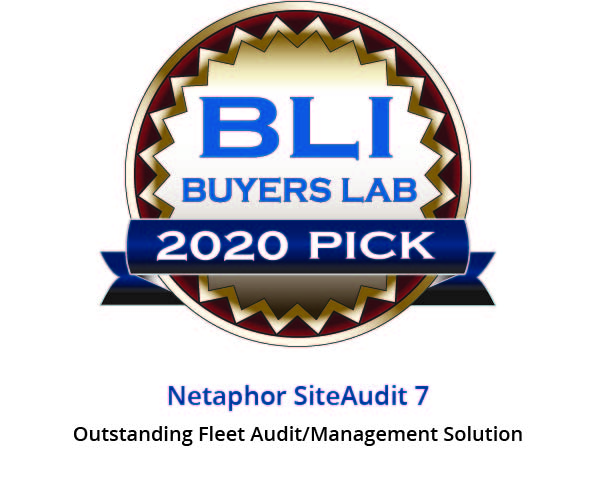 NETAPHOR SITEAUDIT v7.0 WINS BUYERS LAB 2020 "PICK" AWARD FOR OUTSTANDING FLEET/AUDIT MANAGEMENT SOLUTION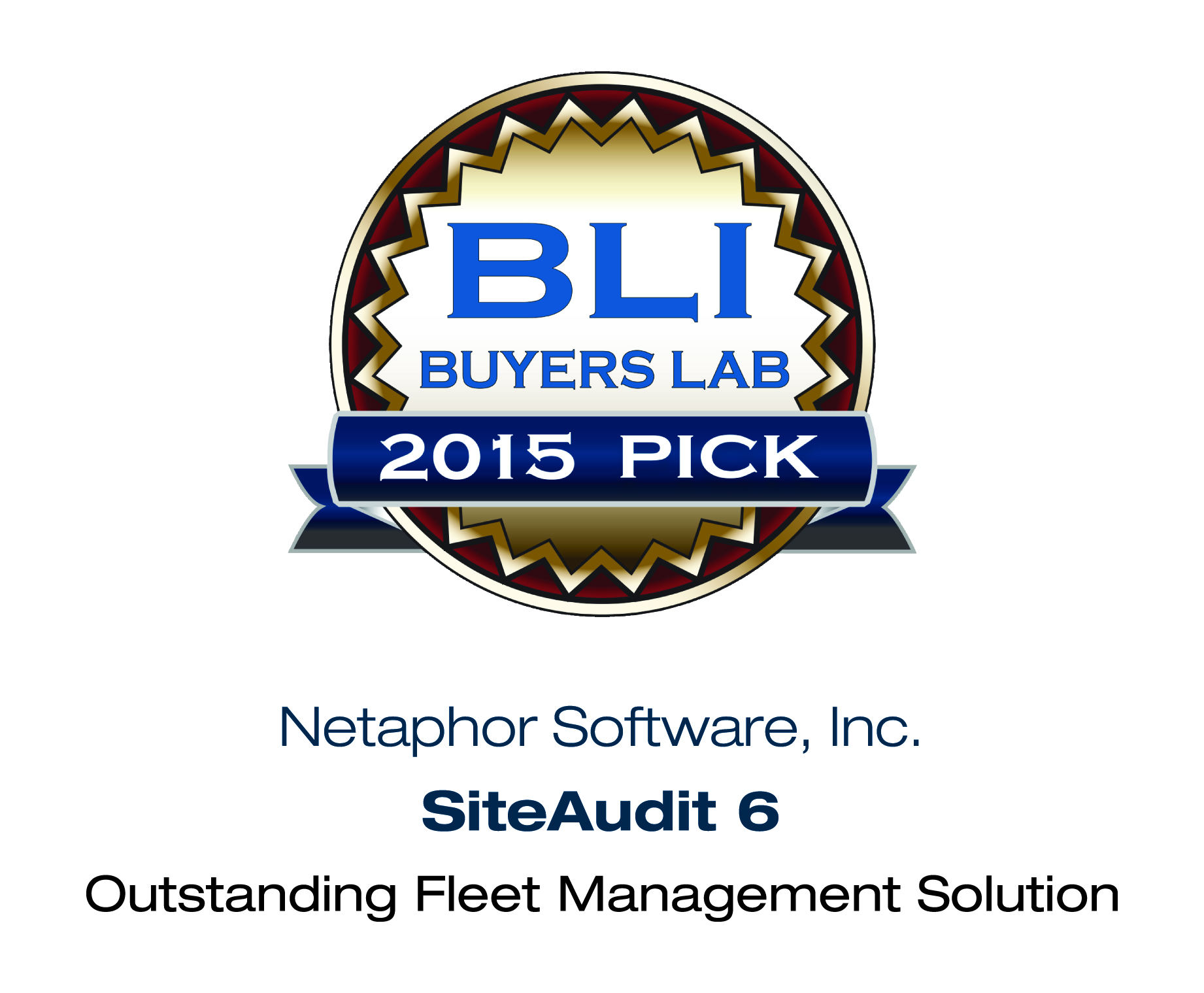 SiteAudit v6 with Perfect 5 Star Rating by Buyers Lab
SiteAudit v6 OnSite Buyers Lab Report
SiteAudit v6 Hosted Buyers Lab Report

The CompTIA Managed Print Trustmark is a vendor neutral, business-level credential is designed to qualify and differentiate organizations that offer managed print services. This credential identifies the provider businesses that demonstrate a commitment to providing top quality managed print services using industry best practices. It serves as a reference to the quality of the services these companies provide and the commitment each makes to their customers. To receive the Managed Print Trustmark, an organization must agree to a code of conduct, pass competency questions, and submit an application covering a detailed list of criteria.
SiteAudit v5 with Perfect 5 Star Rating by Buyers Lab

SiteAudit v5 Named Outstanding Fleet Management Solution Winter Pick 2012

Best Software Gartner Print & Imaging Summit 2007