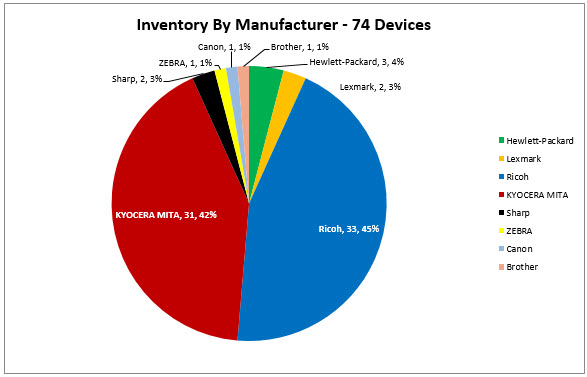 One Stop for All Your Assessment Needs
Netaphor SiteAudit provides a complete set of assessment tools for all needs. From small business to enterprise, general office to secure environments Netaphor offers the tools to collect, analyze and present. Use the floor mapping and TCO tools to show an optimal future state. It is an integrated solution in one easy to use tool set.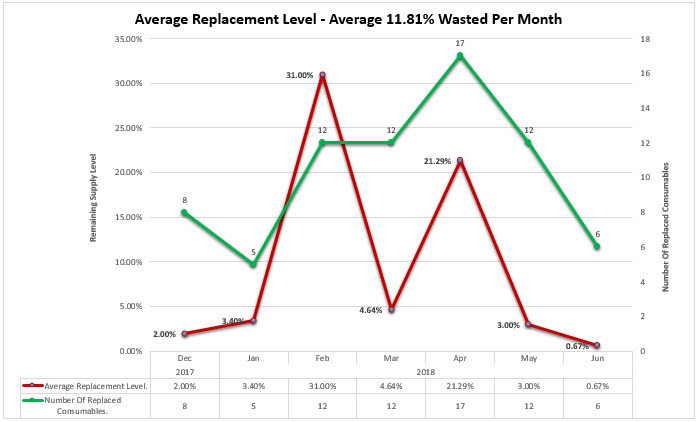 Solution for Any Environment
SiteAudit OnSite or Hosted collects information for full assessments. Use OnSite for small to large environments like government and banking where data must stay secure and inside the firewall. For cloud convenience Hosted provides remote deployment, setup, analysis and reporting. And if IT approval is a hassle and travel costs are high use SiteAudit Compact to perform quick and easy snapshots without installing any software. Compact utilizes Microsoft's click once technology.
Current and Future State TCO
Use SiteAudit Analyzer TCO and Visualizer tools to compare the current fleet state with a future state proposal. Compare cost, volume and inventory and map devices to the current and future state physical locations.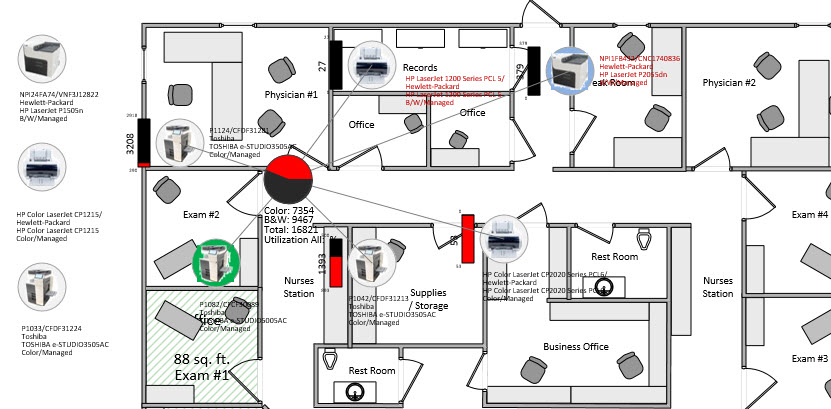 Floor Mapping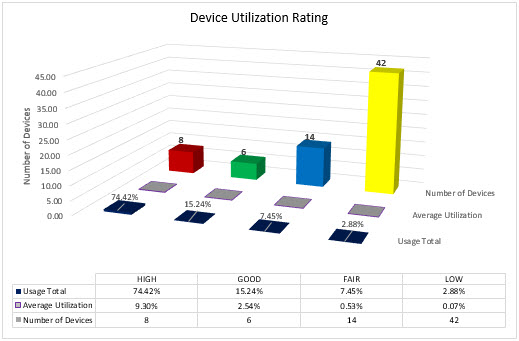 Visualize the physical fleet using SiteAudit Visualizer during customer assessment walk-throughs. Drag and drop devices to floor maps, then analyze and integrate the TCO future state proposal to show the physical future state plan.
Integrated Reporting and Presentation
The SiteAudit viewer and Analyzer produces tables and graphs that link into the integrated assessment Word document and PowerPoint presentation. These links to make proposal creation easy and simple to do. Partners can customize the assessment documents to their look and style.
Security Risk Assessment
SiteAudit Analyzer security risk assessment report examines customer inventory and measures device vulnerabilities. A rating is provided with specific recommendations to close security holes. Threat assessment and security protection are critical requirements for most organizations and SiteAudit assessment tools uniquely deliver this capability.
Datasheets
Click to view or right-click to download a datasheet:
English | German | French | Spanish