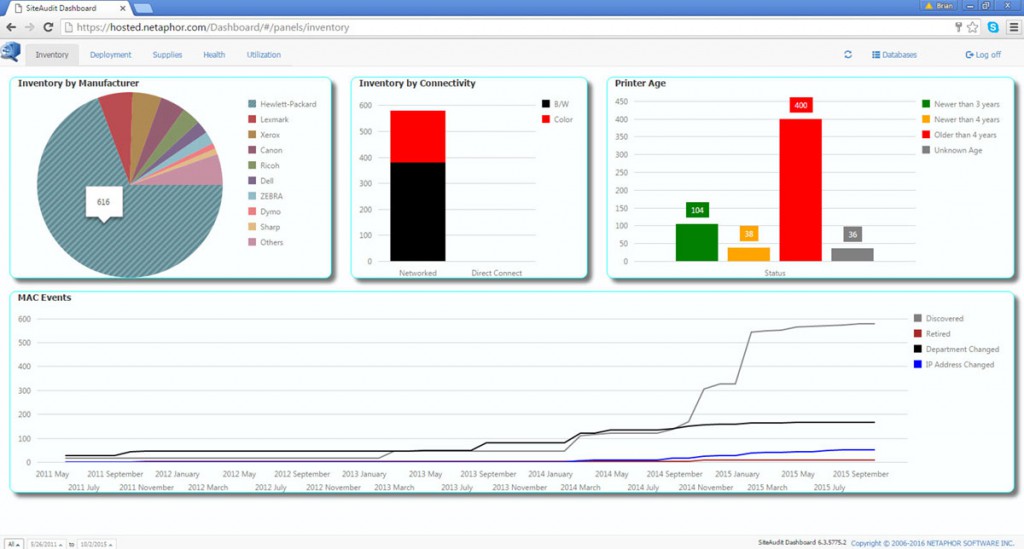 SiteAudit Hosted is ideal for Managed Print Service (MPS) partners, because it provides a cloud-based solution with the most accurate and complete fleet information available. MPS partners can remotely set up, configure and manage customers. SiteAudit Hosted partners can offer automated supply replenishment and meter programs, tracks inventory changes, performs service performance analysis and can integrate incidents into help desk systems; these and other capabilities deliver to partners operating efficiencies and reduced fleet costs.
Applications
SiteAudit Hosted is easy to deploy and used for auditing, ongoing fleet analysis and management. Use the solution to manage all device types including local and networked printers, local and networked scanners plus wide format devices. SiteAudit data integrates with supplies logistics, all types of metering applications and when used with SiteAudit Analyzer provides business intelligence to optimize fleet performation. The hosted dashboard displays trends and critical issues requiring management attention. SiteAudit Hosted brings the best fleet management to small, medium and small enterprise customers.
At-A-Glance
– Audit and Fleet Management
– Fleet Analysis and Reporting Tool
– Small, Medium and Small Enterprise Environments
Hosting Option
MPS partners have the option to host SiteAudit and their customer's data using their own infrastructure or to utilize the Netaphor hosting service which is regionally located.
Key Features and Benefits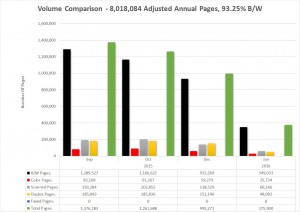 – Automates customer meter collection and supplies management process
– Standard 70 reports and unlimited custom reports, web & scheduled reports
– Notification uses standard and custom alerts with supply, asset, volume and SLA thresholds
– Inventory tracking includes asset Information, moves, add & changes (iMAC/r) and printer age
– Discovers and tracks local printers without a desktop agent
– Tracks 28 meters and provides utilization and cost analysis
– Tracks supply levels, yields and provides estimated replacement metrics
– Tracks all device incidents plus user defined incidents
– Fleet Health tracks response time, uptime and service level agreements (SLAs)
– Dashboard with graphical trends and critical management issues
– Optional Visualizer floor mapping tool
– Optional Analyzer analysis and graphics reporting tool
– Optional ServiceNow Connector
Datasheets
Click to view or right-click to download a datasheet:
English | German | French | Spanish | Dutch | Italian